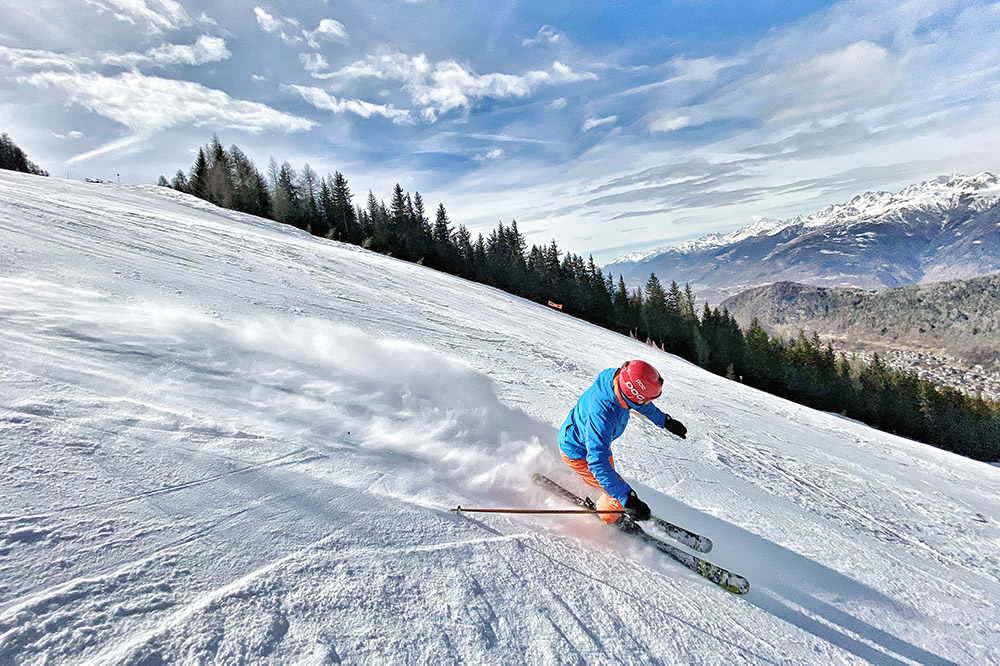 White madness fans are looking forward to the ski season. However, preparations for a skiing trip cannot be limited to buying equipment and choosing a place to stay. An injury or nightmare soreness can ruin your vacation plans and take away all the pleasure of recreation. Take into account that skiing or snowboarding is a very heavy burden – your muscles must withstand the constant stress when you hold a low position, as well as when slalom and over uneven terrain.
It is also necessary to maintain balance, dynamics and considerable flexibility. Strengthening is primarily the legs, but also the abdominal and back muscles, and even the shoulder girdle. Customized ski training will prepare your body for the effort and help you achieve those attributes that are important on the slope. Thanks to it, you will not lose control over your skis and you will not lose your strength quickly.
Even if physical activity accompanies you on a daily basis, it is worth adding special exercises to your training before the ski season – aimed, among others, at increasing endurance and coordination. Depending on the individual condition, the training must be implemented at least one month before the planned skiing trip, increasing its intensity every week.
Want to slide down the slopes like a pro?
Make an appointment! The demonstration training is always free!
COMPREHENSIVE PRE-SKI TRAINING
Exercise before the ski season should not be limited to strengthening the leg muscles. The training plan should be comprehensive and include elements of endurance, coordination, balance and stretching.
The torso, abdomen, buttocks and calves also work on the slope – good efficiency of these parts ensures appropriate dynamics and coordination, which allow the skier to adjust the position of his body to the current situation on the slope and give control over the equipment. An important element of ski training are aerobic exercises that oxygenate the body, ensuring effective work of the circulatory and respiratory systems. These systems have an impact on the efficiency of our driving during all-day madness. Balance exercises are also important, and we often combine them with strengthening exercises, ending the training session with stretching. Stretching is necessary because it affects the flexibility of the muscles and the mobility of joints and ligaments, and also protects against injuries – remember about it not only when preparing for the season, but also on the slope, as well as about warming up.
When designing a skier's training, we also don't neglect the hands – they are the ones that will probably cushion you should you capsize. Simple dumbbell exercises are designed to strengthen the wrists and shoulder girdle, which are critical in the event of a fall.