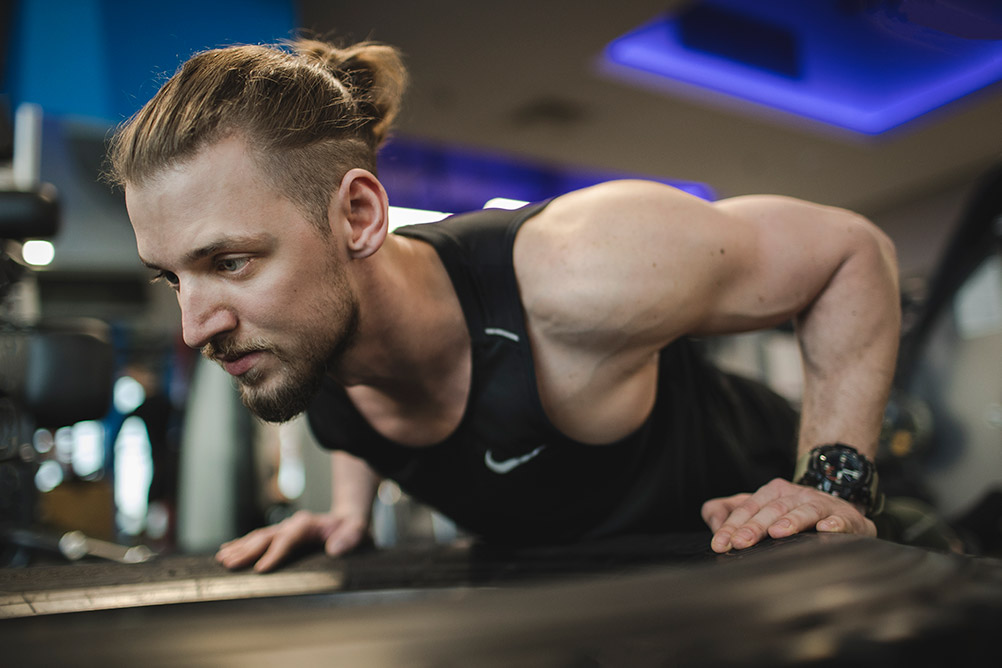 Whole-body training is a great way to improve your form. It focuses on all parts of the body and is therefore perfect for beginners or those who return to exercise after a long break. This type of physical activity is recommended for people of all ages. It is best done 2 or 3 times a week. All muscle groups should be involved in each training session. For this reason, there must be a minimum of one day break between trainings. It is essential for the proper regeneration of the body.
During whole-body training, pay attention to the appropriate technique of performing individual exercises. Unfortunately, improperly performed exercises can contribute to an injury, which can eliminate you from practicing sports for a long time. If you do not have the appropriate knowledge about strength training, you can use the help of an experienced trainer who will conduct personal training for you. An individually structured session allows you to achieve excellent results and also guarantees full safety.
TAKE CARE OF YOUR HEALTH AND STRENGHT
General development exercises, like any other training, should begin with a warm-up. Proper training includes exercises for each part of the body, so it covers the muscles of the chest, back, shoulders, arms, abdomen, legs and buttocks. Depending on specific training goals, individual exercises can be performed with the weight of your own body, as well as with dumbbells, barbells or specialized exercise equipment, such as:
Whole-body training is a very good choice when you return to physical activity after a long break. It can perfectly prepare the whole body for a gradual increase in training loads. If you intend to take care of your own health and well-being, general development training will be a good proposition for you. MIND YOUR BODY are people who will help you in this. A qualified team of our trainers will select exercises appropriate to your current physical abilities. Thanks to this, training will not only be a way to achieve the intended sports goals, but it has a chance to become a real pleasure or even a popular hobby.