The beginning of a series of individual trainings is preceded by a consultation, during which an interview with the client is conducted.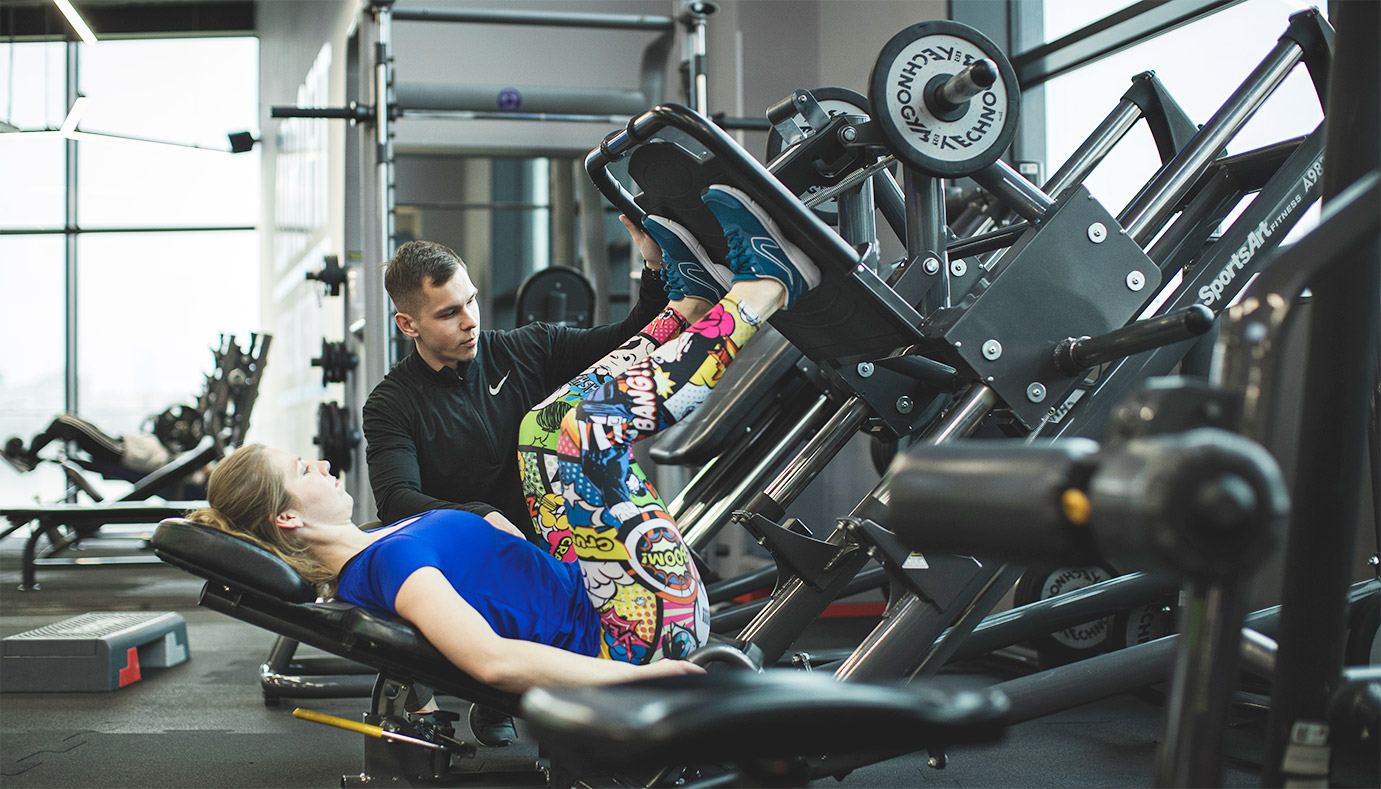 The beginning of a series of individual trainings is preceded by a consultation, during which an interview with the client is conducted. Personal trainer recognizes your needs and possibilities and sets short- and long-term goals along with the deadline for their implementation. He learns about training experience as well as health contraindications.
A training session usually lasts about 60 minutes – depending on the training goal of the person, the degree of their training and time possibilities. It consists of a warm-up, a main part and a short stretching part at the end.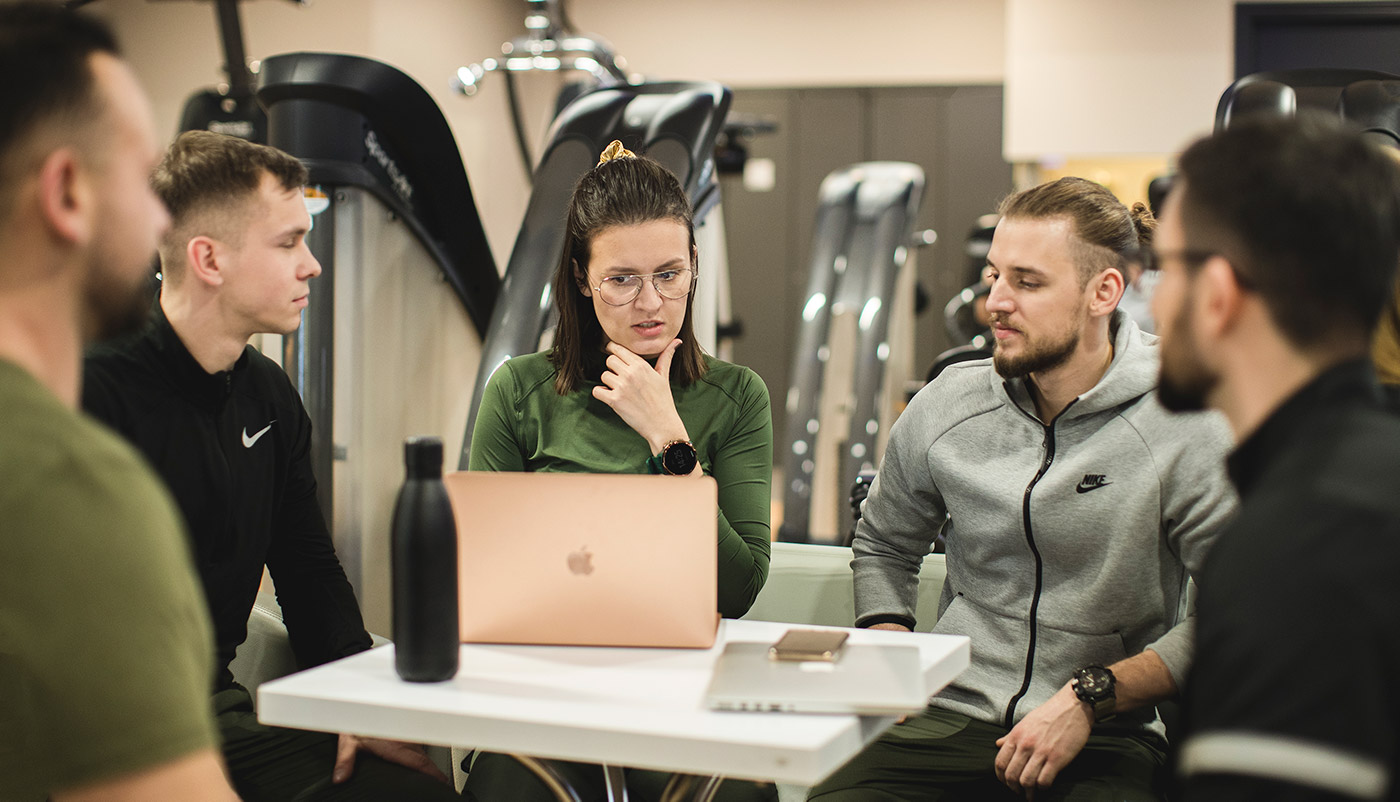 The personal trainer designs the program of each session and then accompanies you in its implementation:
models the correct execution of the exercise,
protects and cares for both the safety and comfort of the client during training,
assists by changing loads and settings of training machines,
improves technique,
teaches proper breathing during exercise,
reminds you to replenish fluids at the right moment of training,
motivates to achieve better results.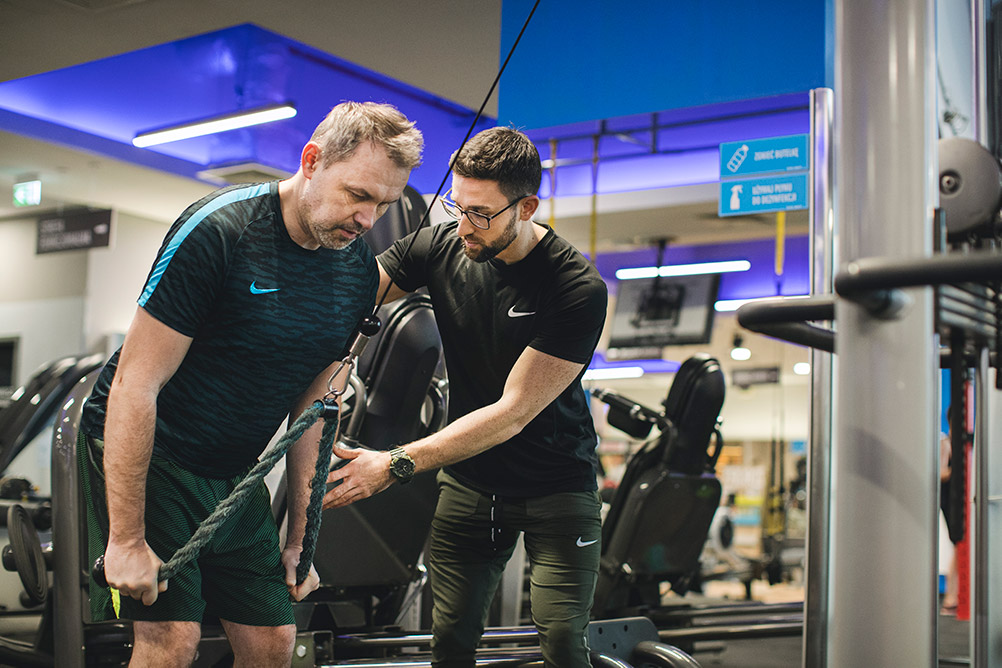 Individual training will bring you straight to your goal – no matter if it is weight reduction or building muscle mass. See for yourself that exercises tailored to your needs are pure pleasure!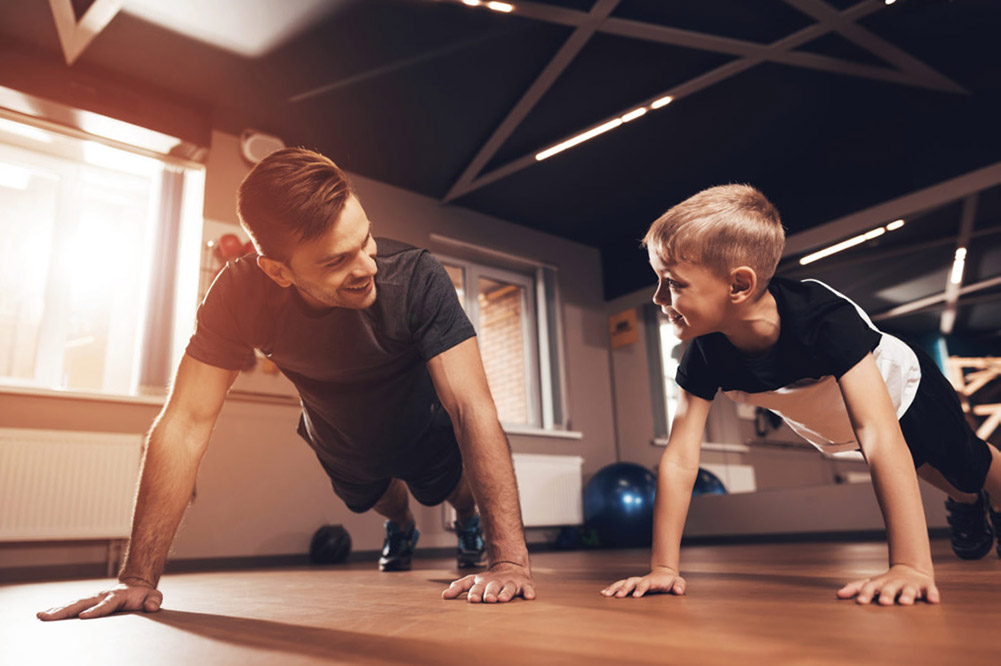 The little ones love sports! Individual training for a child reduces the effects of a sedentary lifestyle and will affect the proper development of your child. We promise 100% safety and no boredom!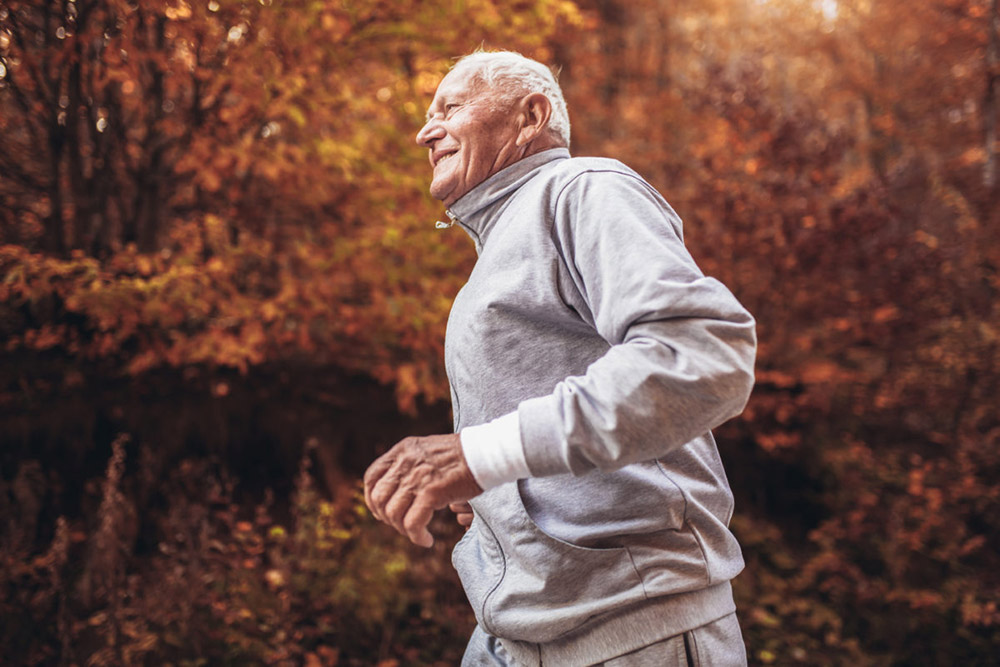 Do you think that sport is not for you because you are not 20 years old? Not true! Properly planned training for a senior will allow you to enjoy health, fitness and well-being for a long time.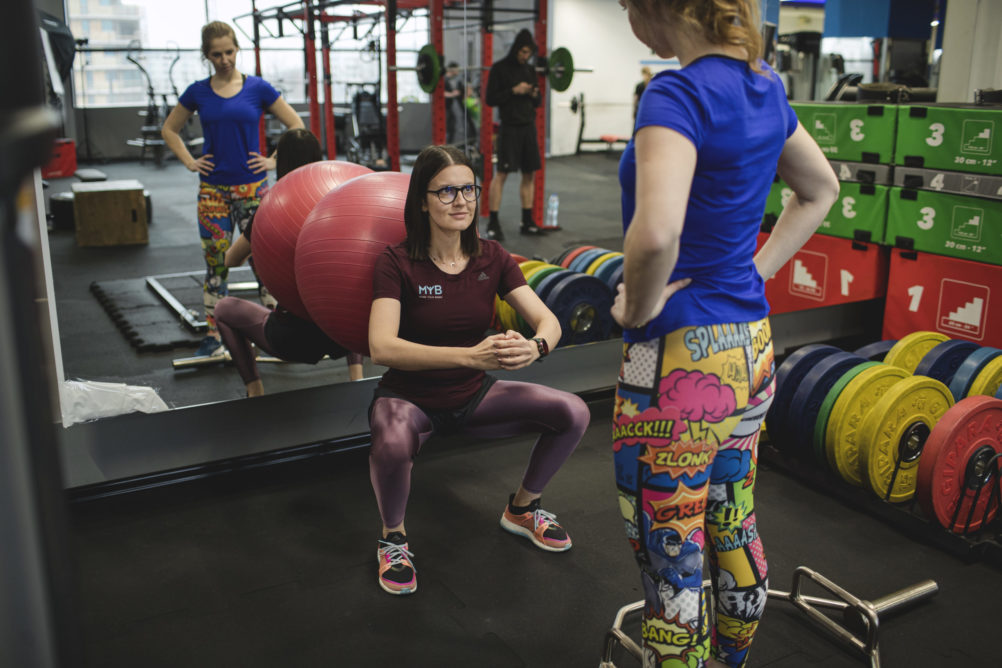 Will you soon be mom? Don't give up on physical activity! Training for pregnant women will strengthen your spine, improve your condition and well-being, without endangering your baby in any way.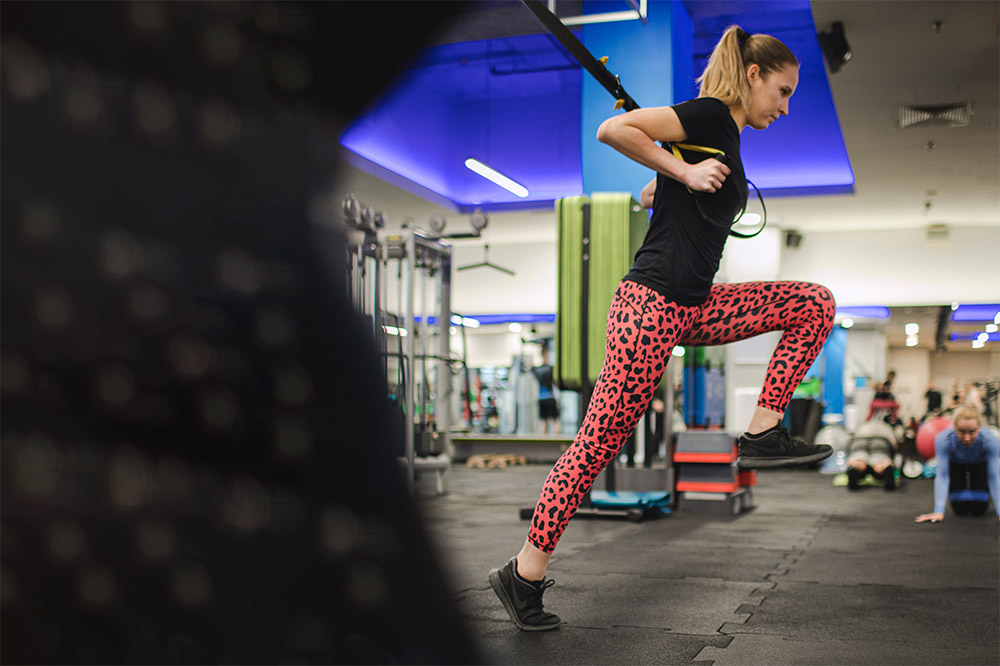 Regardless of whether you are already running or planning to start, personal training for runners will organize your effort and focus it on a specific goal. You will gain additional motivation and quick results!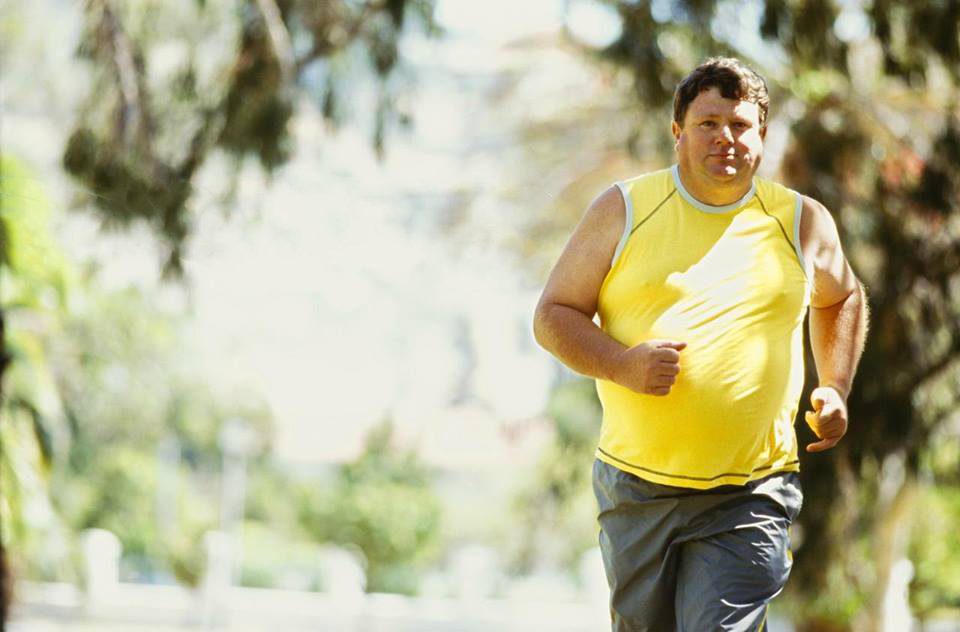 Do you dream of losing a few kilograms and shaping your figure? Individual reducing training is a recipe for success. Combine it with a diet developed by us, and you will feel great in your body!
Is a muscular figure your goal? We will prepare for you not only weight training, but also an individual diet. You will also learn the principles of regeneration to enjoy the effects without overload and injury.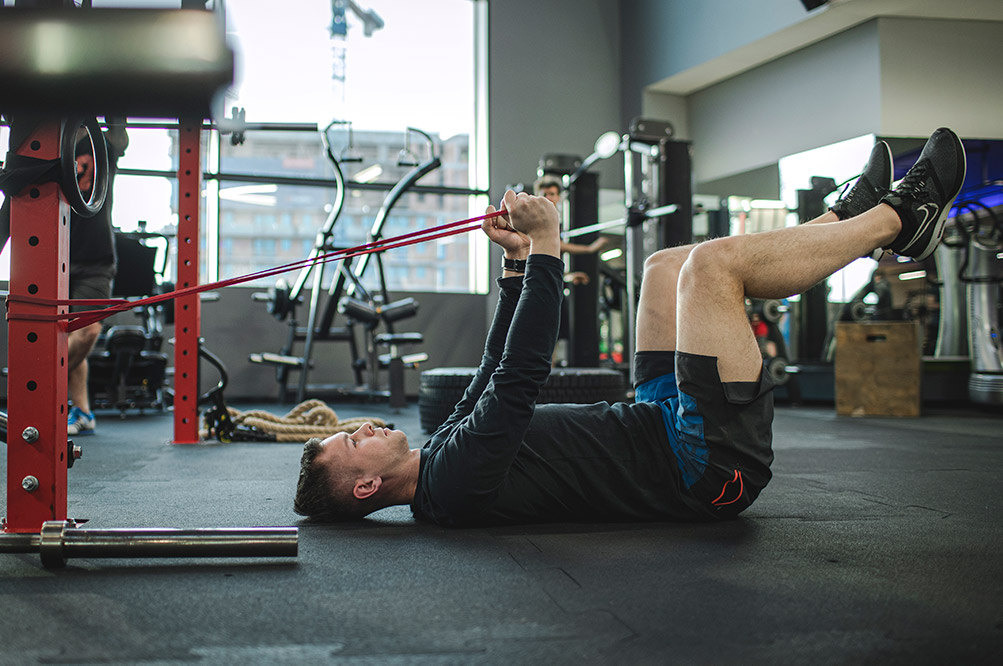 Do you experience back pain? Tailored to your needs and possibilities, functional training will bring you relief, improve your condition and increase endurance. Take care of your health and quality of life!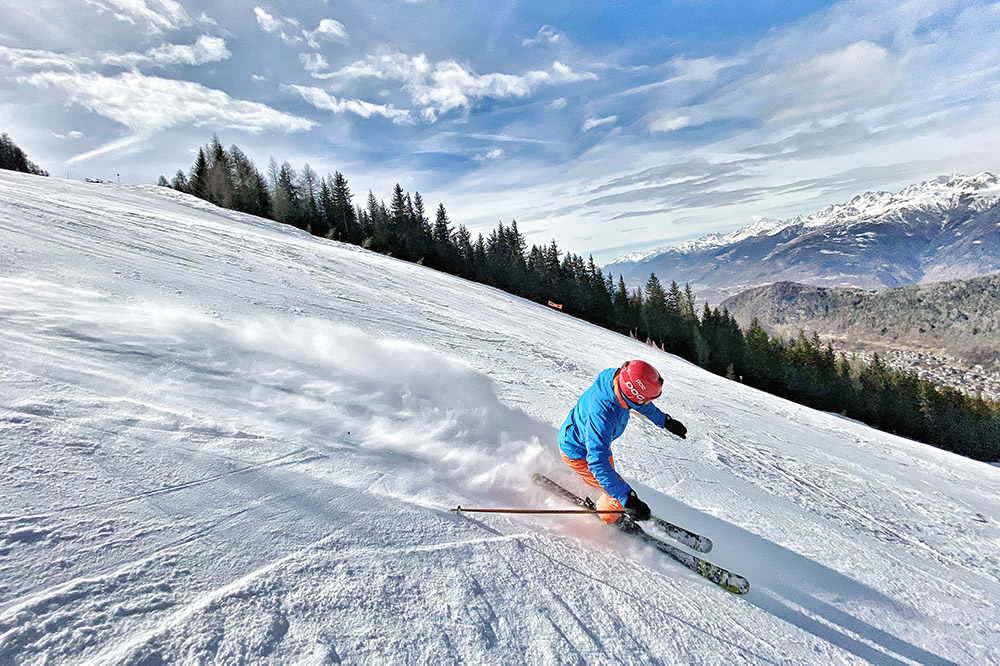 Are you a fan of snow madness? Before a winter trip, make sure you stay fit! Skier training will allow you to avoid injuries and exhaustion, so that you can fully enjoy the fun on the slope!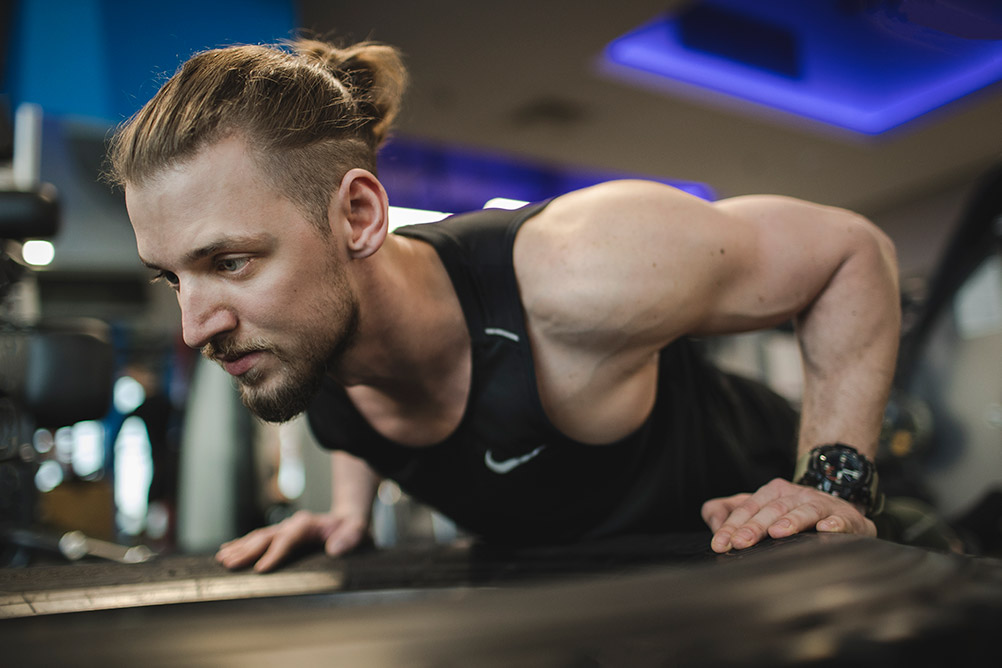 Whole-body training – a way to health, a sculpted body, well-being, or just a lifestyle? Regardless of the goals set, physical activity should be an important part of everyone's everyday life.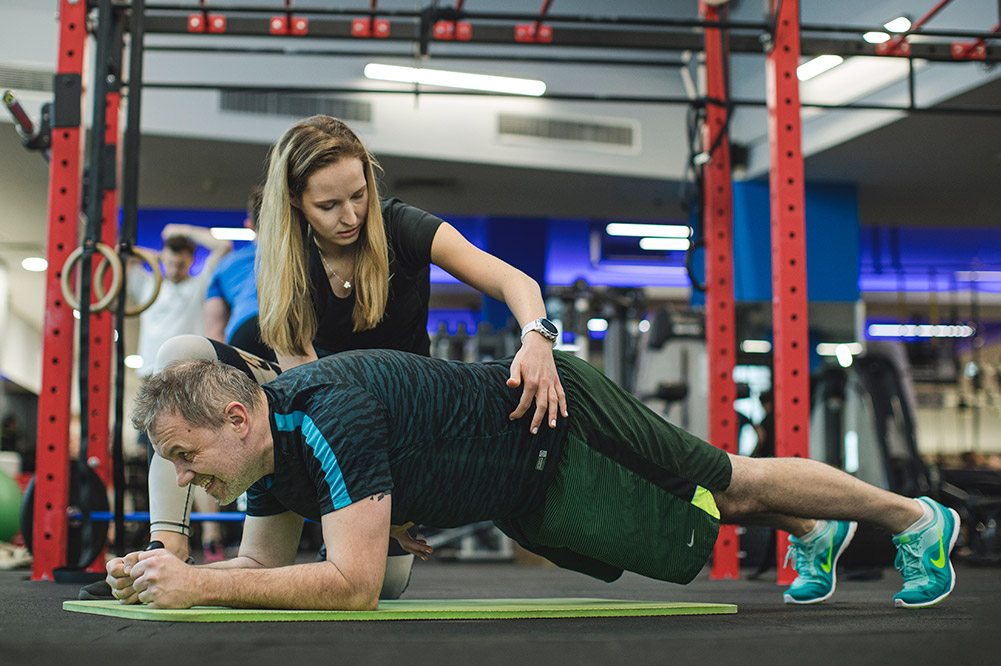 A sculpted belly is the ambition of many people. There are different ways to reach your goal. One of them is to use a personal trainer who will lead you to the desired form by choosing the best exercises.