Are you looking for a training tailored to your needs and possibilities? You don't know how to start exercising or are you afraid / ashamed to take the first step? You've come to the right place! Our offer includes training for beginners. It is a great form of activity for people who want to try their hand at sport, i.e. those who have never trained before, and who return to exercise after a long break. We are convinced that this is a very attractive type of training for many of you. This proposal combines technical, substantive and mental support, which is often crucial.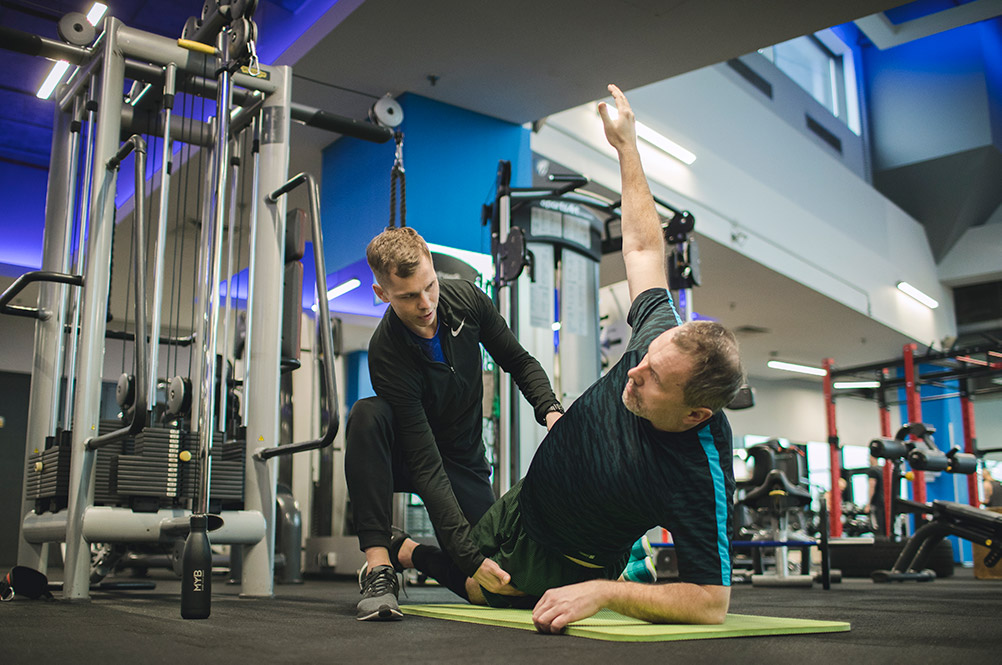 Before the training begins, an interview is conducted to find out about your needs and expectations, your health, eating style, as well as your sports experience. During this time, the goal to which we will jointly pursue our cooperation will also be determined. It can be an increase in endurance, weight reduction, correction of posture defects, improvement of the general condition or building muscle mass.
Don't hesitate any longer!
Make an appointment! The demonstration training is always free!
PERSONAL TRAINING FOR BEGINNERS PREPARED FOR YOU!
Each training, including training for beginners, is preceded by professional consultation and the presentation of an individual action plan. A personal trainer will take care of many details during exercises lasting about 60 minutes at a time. These include both demonstrating the correct technique of performing specific exercises and the proper course of the entire training session. We will also take care of the proper way of breathing during exercise, as this is a very important issue, unfortunately often overlooked. The undoubted advantage of this training is the fact that we constantly care for your comfort and safety.
Why is it worth being interested in the training for beginners, which you will find in our offer? It is a professionally prepared action plan that is individually adjusted, systematically implemented and modified as needed. It is the constant care of the MIND YOUR BODY trainer for your progress and possible modification of the adopted assumptions. In addition, this type of training will allow you to develop the first correct habits that will allow you to take up further challenges in the selected physical activity.