Climbing is a very demanding sport that can be trained both as an amateur and professionally. In both cases, this sport requires great technical skills, as well as appropriate strength and condition preparation. Thinking about your needs, at MIND YOUR BODY, we have prepared a climbing training for beginners, which will provide you with appropriate physical facilities. Thanks to this, you will avoid or reduce the risk of injury to the wall in the greatest possible way. At the same time, you will get maximum pleasure while playing sports while inserting into new roads or bald!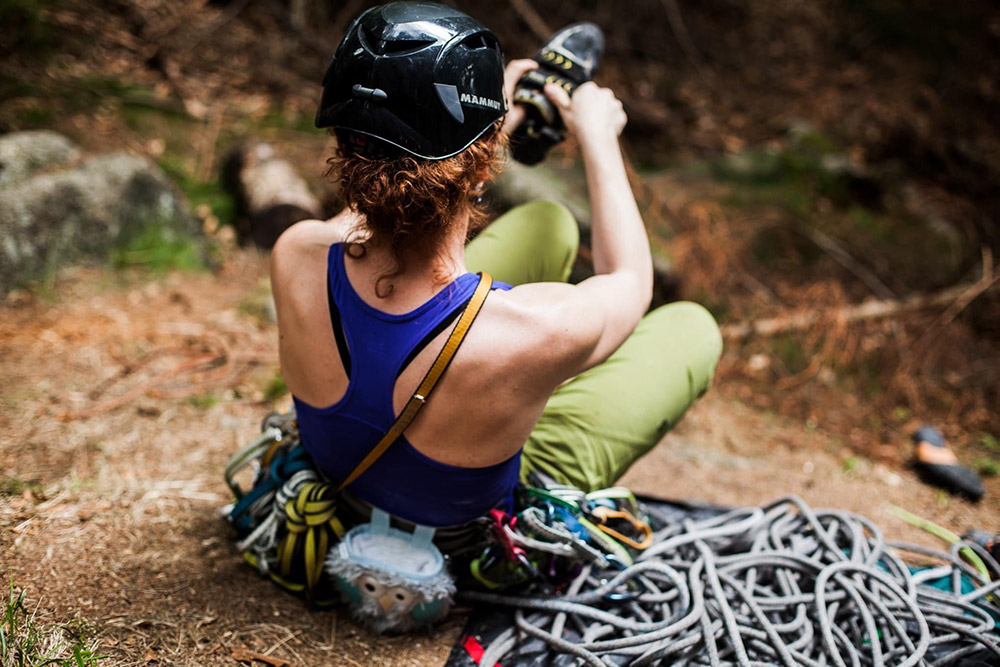 In our opinion, training for climbers should cover several aspects that are always tailored to your specific abilities, skills and limitations. During training, we try to improve your strength, coordination and endurance. These are the key elements of climbing alongside good technique, proper body weight and determination. It should be emphasized that this is only part of the preparations taken into account during training with a climber.
A PROPERLY CONDUCTED CLIMBING TRAINING STRENGTHENS ALL THE MOST IMPORTANT MUSCLE GROUPS (INCLUDING THE MUSCLES OF THE SHOULDER, BACK, ARMS AND ABDOMEN)
Using the help of a trainer will allow you to obtain satisfactory results in the shortest possible time, while maintaining proper safety.
TRAINING ELEMENTS FOR BEGINNERS CLIMBERS
Personal training includes preparation for both people who are already training climbing and those who want to start their adventure with this discipline. Specialists from MIND YOUR BODY will adjust the climbing training for beginners to your needs. Training will simultaneously improve your efficiency and overall fitness, as well as increase strength and strengthen the body. Therefore, during training, we will use elements of strength training, aerobic training, we will work on mobility and stability. We are convinced that such a combination is the key to your success! The proposed exercises will allow you to develop the right level of strength, flexibility and balance over time. We will also show you what exercises to do as a warm-up before the climbing training itself. This will make it possible to perform technical exercises more efficiently while climbing, not only on the climbing wall, but above all when climbing in rocks. We ensure that the training is fully adjusted to the capabilities of your body.