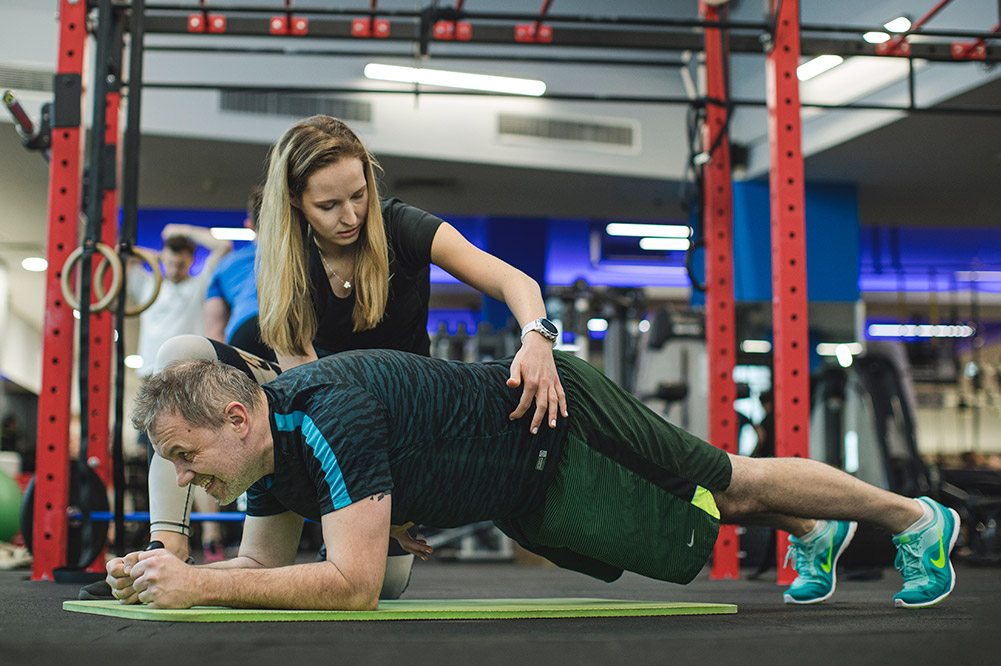 The abdominal muscles play a very important role in the human body. Therefore, it is worth taking care of them properly. Personal abdominal training is the best way to strengthen the body, stabilise the spine and prepare a good basis for other exercises with weights. Contrary to appearances, abdominal muscles are not only an element of an attractive appearance, they are primarily the foundation of strength, correct posture and stability.
You will get the best results thanks to training with an experienced instructor. MIND YOUR BODY offers you staff who will take care of the proper selection of exercises, thanks to which you will achieve satisfactory results. Properly conducted training session, based on the correct movement patterns, will make your belly will be perfectly sculpted, and overall physical fitness will be significantly improved. Shaping and strengthening the abdominal muscles is usually one of the main goals of personal training.
A well-built belly is the pursuit of a large group of people exercising at the gym. A strong core, i.e. the center of the body, will allow you to prevent various types of injuries that may occur during training other parts of the body. Thanks to the abdominal muscles, you will properly protect your spine, prevent overloading of the spine extensors and stabilize the pelvis.
DREAMING OF A PERFECTLY BUILT BODY?
Make an appointment! The demonstration training is always free!
ABDOMINAL MUSCLE TRAINING – FOR WELL-BEING AND HEALTH
Exercises for the abdominal muscles are a very important element of personal training. Let us remember that the whole body should be strengthened so that it can develop evenly and harmoniously. Unfortunately, many people forget about corpus training, which can turn out to be negligence with serious consequences. Trainings conducted by our instructors always include well-thought-out exercises appropriately selected to the physical abilities of a given person. You will find professional support when it comes to abdominal exercises for men, as well as detailed training and help with abdominal exercises for women. Such training can be performed by anyone, as long as it does not have specific medical contraindications. Using the help of a personal trainer additionally reduces the risk of injury and makes the training diverse, safe, brings a lot of satisfaction and, more importantly, the assumed effects.
An important issue that we pay special attention to is the exercises of the deep abdominal muscles. It is a big mistake for trainers to ignore them. It is the deep muscles that determines how our figure will look and whether we will be able to train without injury. By working with us, you will get detailed tips, practical advice and comprehensive support.