Individual training is the most effective way to develop goals related to physical activity. It is an ideal proposition for both those who are just starting their adventure with physical effort and those who want to optimize their results.
You do not know how to exercise safely and how to plan your activity to achieve the results you want? Do you want to exercise according to a program tailored to your needs, and supplement your physical activity with a perfectly balanced diet? Or maybe you need motivation? Our professional coaching staff is at your disposal in any of the above cases.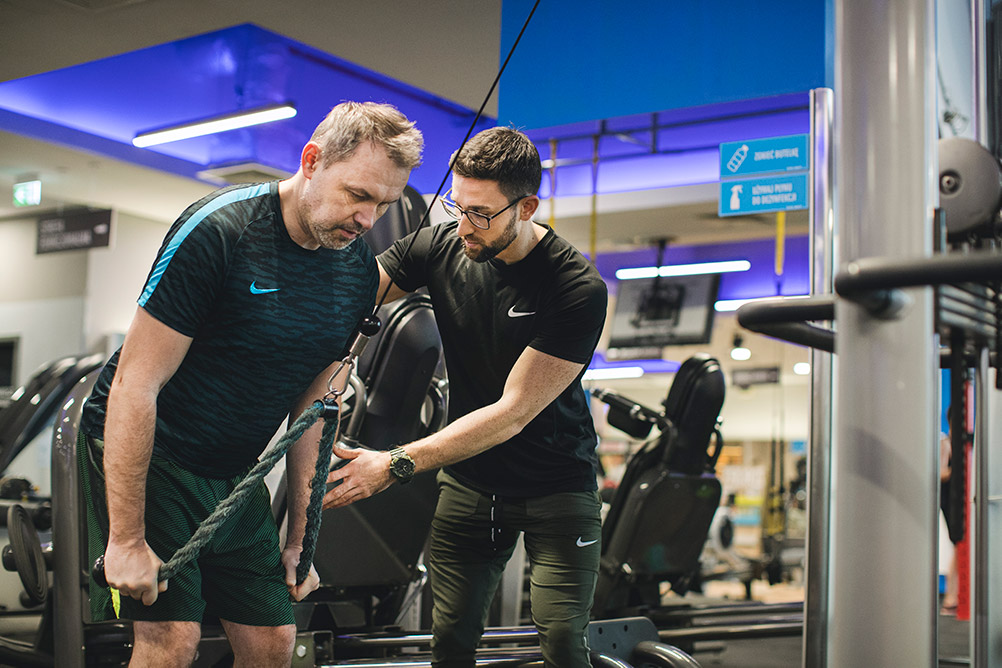 At the beginning, we will conduct a consultation to find out as much as possible about your health, your expectations, eating style and current physical activity. Then we will define the overall goal of the training together. It can be weight and fat reduction, body contouring, general condition improvement, increased endurance, muscle building or posture correction. You tell us about yourself, your needs and your dream goal – we will provide you with a plan for its implementation and maximum support. We will not let your motivation go to sleep!
Don't hesitate any longer!
Make an appointment! The demonstration training is always free!
INDIVIDUAL TRAINING – THE SHORTEST WAY TO YOUR GOAL
Individual training for adults most often combines several goals. Thanks to the care of a professional trainer, each session is wisely planned and safe, and every minute spent on working on your own body translates into tangible results. We teach proper technique and proper breathing, we assist and belay.
When composing training, we do not follow criteria such as age – we act comprehensively, always taking into account your possibilities, needs and comfort. Individual training for men will look different than training for children or women after childbirth, but our approach is always focused on a specific person. We do everything to make the training not only effective, but also pleasant. We offer psychological support at every stage of the plan implementation, monitor progress and encourage you to fight.
We also provide nutritional advice and develop diet plans, thanks to which the work on your body and health becomes truly comprehensive. Thanks to good eating habits and properly targeted physical activity, you gain health, fitness, joy of life, self-confidence and great well-being. The sculpted silhouette is just a nice addition to this huge change.