In the case of people training football, strength training is a very important element of the macrocycle, ensuring the harmonious development of the whole body. This type of physical activity allows you to train dynamic strength, strength endurance and power. All these elements can be used during the game. A personal trainer in a sport such as football can be a reliable partner that will help you achieve much better results on the pitch. If you want to be a complete player, be sure to take advantage of the MIND YOUR BODY offer. Our qualified team will prepare an individual action plan for you, thanks to which you will increase your strength, speed and endurance, which will significantly translate into better sports performance.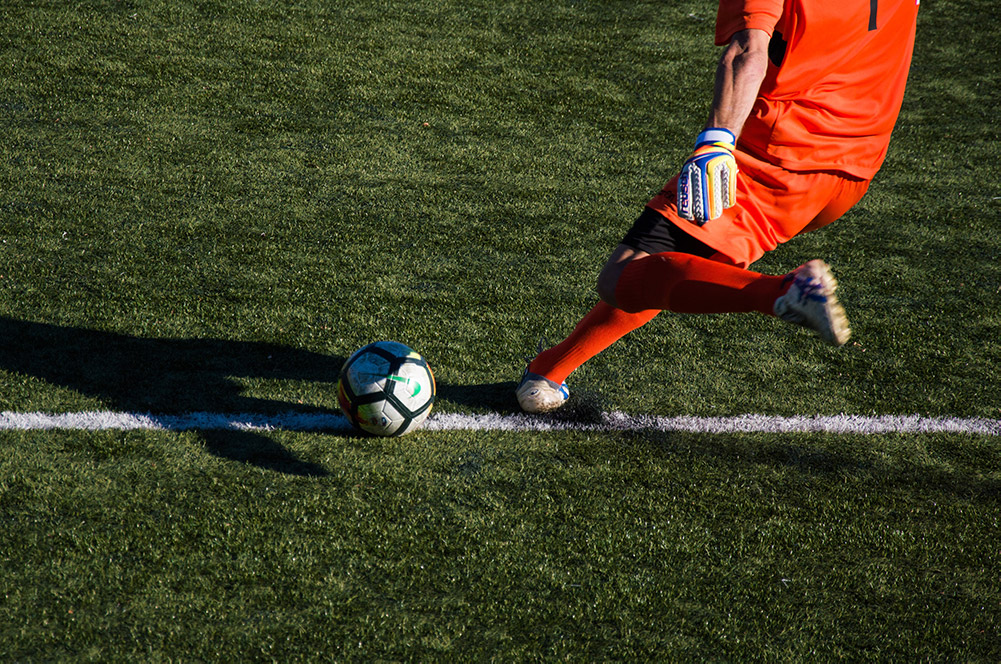 The training program is each time determined in a personalized way, which means that it corresponds to your specific expectations and is adapted to your health condition, age, past diseases and current physical abilities. As a result, the achieved results are extremely satisfactory, and the entire training cycle is completely safe.
A person training football should be comprehensively developed, both in terms of his strength and endurance capabilities.
Personal training will allow the development of all these motor skills.
A personal football trainer will help in the appropriate strength preparation, which is an essential element in this sport. The technical and tactical training itself, which will not be supported by adequate strength and endurance of the body, will not bring satisfactory sports results. Performing strength training will be perfect as an element of building form, recovery after an injury or as a prevention of various types of injuries. We encourage you to take advantage of the MIND YOUR BODY offer. Training with us brings a huge amount of profits. Your anaerobic fitness will develop, so important for soccer players. You will also gain a more athletic and proportionate physique. Strength exercises will also reduce the risk of potential injuries. A personal football trainer will conduct training based on exercises involving all muscle groups, such as deadlift or Bulgarian squat, enriched with dynamic elements, e.g. box jumps, burpees and sprints. This allows you to develop all motor skills as well as focus on aspects that are essential in the sport of soccer.